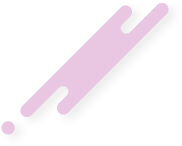 ERP Development Services
Whether you are a developing business or an established one, you are probably searching for a convenient enterprise resource planning (ERP) system to automate your operations.
Our team has significant experience in ERP development and the creation of fully integrated modules for managing your workforce and workflows, financial flows, and manufacturing processes. We provide high-end solutions to improve your existing business processes and track your projects and resources.
The Benefits of Having Custom ERP Software
Web-Based ERP Solution
A web-based ERP solution that can be accessed from anywhere and built with a simple yet modern designed UI that is easy to use.
Process Automation
Using ERP's development services increases your company's overall efficiency. The ERP system will help you to eliminate manual operations, easily collect data, and streamline business processes within the company.
Built on Cloud Platform
Leverage the power of cloud computing and integration it with the great agility of our full-stack engineers to bring an innovative and secure ERP solution.
Enhanced Security
Data security is vital, especially for a large organization. With an ERP system, different access rights can be granted to different types of users. This improves data accuracy and consistency and eliminates data leakage threats.
Enterprise Solutions
Products designed to operate in a dynamic and disruptive enterprise environment are vastly influenced by the advent of disruption in technology.
Customer Service
Enterprise planning solutions help sales and customer service employees interact more effectively with customers. Offering easy access to customers' information, a comprehensive ERP system increases the overall quality of customer service.
Integrating your business application with business data insures that you have seamless access to data. This integration of ERP solutions gives you access to all the core business functions, like production, sales, accounting, purchasing, and more while providing you a high-level indication of the business. We develop web ERP software that holds characteristics like real-time integration and time updates so that you can control your business 24*7.
How much does ERP cost?

The cost of an ERP is one of the most complex aspects of acquiring this type of solution. In fact, most vendors don't publish specific costs because of the many variables that affect ERP prices. Instead of considering the price tag of an ERP solution, businesses and software selection professionals calculate the total cost of ownership (TCO) for a solution over the years that the software will be in use.

What is the future of ERP?

Predicting the future of ERP is tricky due to continual software and hardware innovation, changes that are partially driven by the demands of businesses, large organizations, and end-users. However, it's clear that the forward march of the Internet of Things (IoT) and its industrial context, artificial intelligence (AI), machine learning (ML) and robotic process automation (RPA), and other leading-edge technologies will continue to improve ERP systems' capabilities.