Why Codermask
WEBSITE DEVELOPMENT CYCLE
Development of a website is a long-time consuming process. The overall development of the website generally follows major steps.
1.Gathering Information
To create a website, primarily we start with "DRD". This means, we discover, research and determine and hence gather entire information to create a website for the esteemed customer. By gathering requirements from clients and understanding business goals.
2.Planning
Second stage includes planning. Based on the information that we gathered in the first cycle, our team make the sitemap. CoderMask sitemap describes the relation of major things on the website which allows our customers to understand the inner structure.
3.Desigining
Designing is the third phase where we create an initial design or prototype of your ideal solution. The layout we design represents the information structure, visualize the content, and demonstrate the basic functionality. After the review, we make changes according to the customer.
4.Development
After designing, development is done with the best coding practices adhering to standards like W3C. It includes aspects such as web design, web publishing, web programming, and database management. It is the creation of an application that works over the internet i.e. websites.
5.Testing
Testing is probably the most important cycle of website development followed by CoderMask. Our tester checks every single link and makes sure that there is no broken link. The tester checks every script, run a spell check software, and use code valuators' to find if the coding has been done according to coding standards.
6.Deployment
After you check and re-check your website, it's time to upload it to a server. An FTP software is used for that purpose. After you deployed the files, you should run yet another, final test to be sure that all your files have been installed correctly. We can provide help in deployment as well as post-development support & maintenance.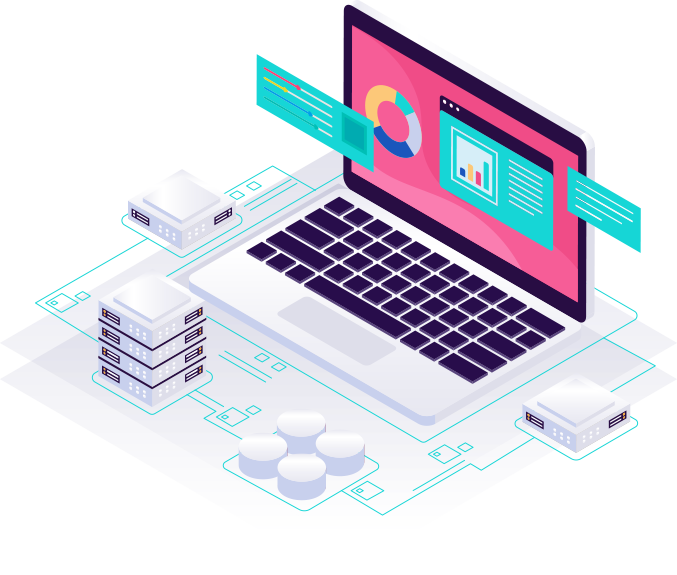 About Us
Delivering Right-To-The-Need Web Development Services
Codermask is a creative and result-driven mobile app, web development, and digital marketing company offering digital solutions to contemporary business needs.
Our team of qualified and deft developers, designers, marketers, and technology experts understand modern business prerequisites and cater excellent support to businesses excelling in IT services, supply chain, healthcare, eCommerce, and retail sector.
Get Started
Our Solutions
Web Development Solutions
We deliver professional eCommerce services and quality of work since 2016. Our services include complete development and management of eCommerce and support
Enterprise resource planning software is software system that is proven to be of great help in business planning, administration and optimization of internal business.
This time saving solution uses a database to save the content and works on the presentation layer to provide effective content to the reader.
We Always Try To Understand Users Expectation