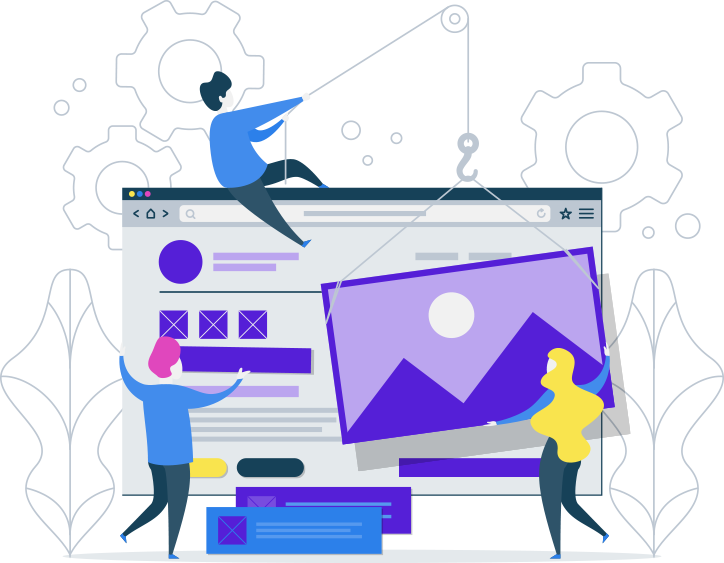 PPC Services by CoderMask
Our experts are here to offer you with best in town Pay Per Click service like you have never seen before, that too at affordable rates. If you have an online business, you should get a PPC service. This is an efficient way of increasing the conversion rate of your business website. It can gain you success one click at a time. To us, your success and satisfaction are our aims. We wish that you do not waste your time and money on inefficient Pay Per Click services. Our PPC experts can help your business grow. Our experts at CoderMaskTech have some of the best PPC services that will help your conversion rates multiply. We will integrate your PPC service with the right ad messaging, right keywords, and site experience that produces your sales. We do not stop at just designing you the best Pay Per Click optimization, we test and analyze all the aspects of the PPC campaign of your business. We will also keep on upgrading the PPC setup of your business. We have the right package of optimization, management, and analytics to boost your business.
Transparent PPC Service from the Experts
At CoderMask, we maintain complete transparency with our clients. We know how important it is for you to know how the work is going. We keep the whole process transparent by offering weekly attention to our client's weekly accounts and sending them weekly reports about how the campaigns are continuing. We will inform you about any upgradation we make to your service. You will never have to worry about what is going on with your campaign
Our team at CoderMask has extensive experience in catering the best website development to our clients focused on their business growth.
This depends on your individual business circumstances, of course, however, Pay Per Click (PPC) advertising should work for almost every industry or business sector. If you offer products or services that people are likely to search for, then PPC will be right for your business in some shape or form.
PPC advertising is an effective way of driving traffic to your website instantly. Organic search can take some time and is a longer-term search strategy, so if you want to start generating more website traffic and leads quickly, then paying for a search engine advert through PPC is the best way to achieve this.
Once the campaign is set up and ready to go, it will need to go through a review process which shouldn't take more than an hour. Once it has passed the review process, the campaign will be live and you will start driving traffic to your website. We will be able to tell within the first week whether or not the campaign is working for you.